Africa 'left behind by rest of the world' on vaccines, says WHO – as it happened – The Guardian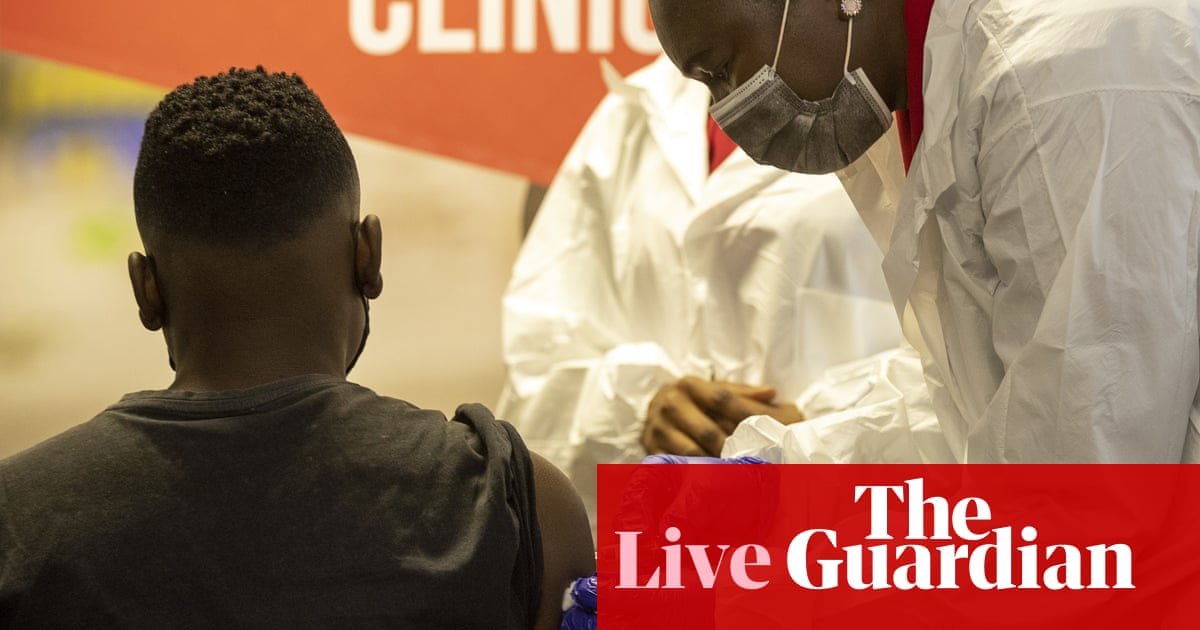 Over in Greece infection rates have shot up today with the country's public health organisation, EODY, announcing 2,919 confirmed coronavirus cases – up from 1,608 on Monday.
The latest data reveal contagions spreading nationwide with the highly transmissible Delta variant turbocharging diagnoses in Thessaloniki, Greece's northern metropolis, where 409 of the total number of new cases were reported.
By contrast EODY said 606 new cases – roughly a fifth of the total number – had been registered in Athens' greater Attica region.
Tough measures, including a ban on all eateries and entertainment venues, went into effect across Greece on Monday as health officials attempt to rein in a fourth wave of the pandemic.
The new regulations, which require people to prove they have been vaccinated when they enter bars, cafes, tavernas and clubs, are set to be in place for the next six months eliciting fury among restaurateurs and other merchants who predict a massive drop in business.
Travellers who have not had the vaccine are also required to provide proof in the form of negative rapid or CPR tests before boarding boats, trains and planes.
To date around 55% in a population of roughly 11 million has been fully vaccinated, far below the 70% required to achieve herd immunity.
To date Greece has registered 620,355 confirmed coronavirus cases. There were 31 more deaths overnight bringing the total to 14,268.
Prof Chris Whitty has said those spreading myths about Covid-19 vaccines "should be ashamed" as he dismissed a tweet by rapper Nicki Minaj which claimed that her cousin's friend was rendered impotent after the jab caused swelling in his testicles.
When asked about the musician making the baseless claim to her vast online following, England's chief medical officer said it was important to stress that the overwhelming majority of people were ignoring unfounded stories about the vaccines.
"There are a number of myths that fly around … some of which are just clearly ridiculous and some of which are clearly designed just to scare. That happens to be one of them. That is untrue," Whitty said during Tuesday's Downing Street press conference.
Minaj, who has more than 22 million followers on Twitter, posted that a cousin had been told by a friend about unwanted side-effects of the vaccine. Impotence is not listed as a potential side-effect on the NHS website. Minaj also later said she suspects that she will eventually receive a jab.
Australia has weathered the economic downturn from Covid-19 better than most developed countries but could face a slower recovery when community transmission is higher, the OECD has warned.
That is the conclusion of the Organisation for Economic Co-operation and Development's 2021 economic survey of Australia, the first since the former finance minister Mathias Cormann took the helm in June.
The OECD report also warned that Australia remained vulnerable to shocks including escalation of its trade disputes with China, decline in fossil fuel demand, and carbon tariffs that might be imposed by trading partners.